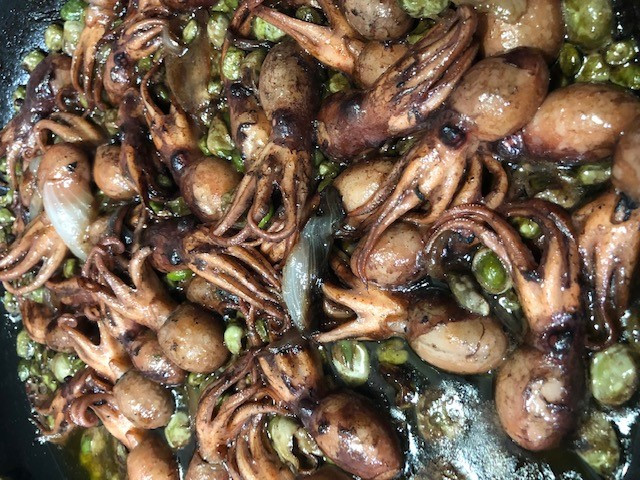 INGREDIENTS:
Popets
250 gr favetes netes
1 ceba
2 grans d'all
½ got vi blanc
Sal
ELABORATION:
We wash the octopuses and peel the beans.
In a saucepan, cook the octopuses and when they have removed the water, add them and add the oil. Then the chopped onion and garlic cloves and let it cook. When the onion is candied, add the beans and cook for 5 minutes. Season with salt and enjoy this delicious dish.